Latest BioProNET News
---
Welcome to BioProNET
BioProNET is a network in the field of bioprocessing and biologics that brings together academics, industrialists and other special interest groups for collaborative research to accelerate innovation and deliver change.
Membership
We currently have almost 700 members who have the opportunity to apply for dedicated funding and attend network events that will allow the community to build consortia to identify key challenges and opportunities in the area of bioprocessing. BioProNET supports early-career researchers to attend events and to develop the profile, skills and expertise that is required by the industrial biotechnology community. Join us now!
Upcoming events



Our next event is a workshop on CHO cell platforms: Chassis for engineering improved bioprocessing. The workshop will be held at the Manchester Museum, University of Manchester on December 8th 2016. The event is now full, please contact Alan Dickson to be placed on the wait list.

Funding
To date we have awarded about £150k of business interaction voucher funding and about £740k of proof of concept funding, which has been boosted by around £340k of funding from industry. Our funding aims to finance initial collaborative projects related to BioProNET scope that will springboard future funding applications. The next deadline for business interaction vouchers is midday on Friday 13th January. It is anticipated that the next proof of concept call will open in May 2017. More information can be found here.
A new application form for proof of concept funding is now being used (as of September 26th 2016). More information is available by clicking on the above link.
Our successes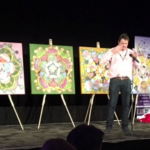 Case studies of how our funding and events has helped bring members from academia and industry together on innovative research can be found here. Other achievements of our members can be found here.
Read about our 3rd annual science meeting, which took place in October 2016. here.
Newsletters
Members receive a monthly newsletter related to funding, events and opportunities. Recent issues are:
27/10/2016 – October news
08/18/2016 – August news and events
07/15/2016 – July news & events – ECR event and annual meeting