Latest BioProNET News
---
Welcome to BioProNET
BioProNET is enhancing the world-leading position of the UK in the discovery, design and manufacturing of biopharmaceuticals. Novel challenges in the manufacture of tomorrow's innovative products continue to benefit from the close collaborations between industry and academia that have been generated through the activities promoted by BioProNET.
The pipeline of scientific discovery catalysed by BioProNET has resulted in the development of innovative solutions to address current industrial challenges and this has been complemented by an increased trained workforce.
The early career researchers who have been embedded in BioProNET activities have been fully trained to move into challenging industrial positions due to their involvement with BioProNET.
Membership
We currently have over 900 members who have the opportunity to apply for dedicated funding and attend network events. Join us now!
Member Profiles – read how BioProNET has helped members Charlie and Michael.
Events



Our flagship Annual Science Meeting, will be held at the British Medical Association House, London on October 10th-11th 2018.
Programme: http://biopronetuk.org/5th-annual-science-meeting/
Registration: https://www.surveymonkey.co.uk/r/BioProNET2018wait (a waiting list is now in place)
Feedback from our 2017 meeting:
"The meeting was one of the most interesting and educational that I have attended in a while!"
"Yet another excellent meeting. Venue good, company good, programme good, organisation good; what more can I say. Super!"
Bioprocessing Skills School for early career researchers – more details here
Successes



Case studies of how our funding and events has brought together members from academia and industry to work on innovative research can be found here.
NEW! Read our interim achievement report
Newsletters & reports



Read our latest newsletter here.
Click here to read the BioProNET interim report – highlighting many of our achievements.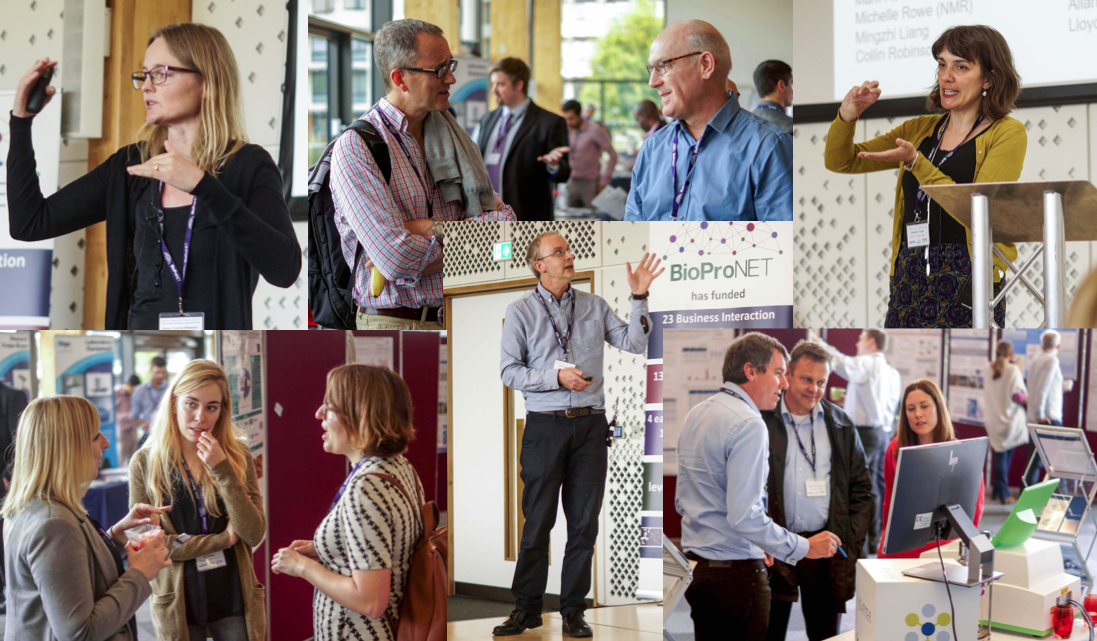 Photos from BioProNET's 2017 Science Meeting, taken by Linas Tamosaitis